The Team
Tim Ryan
Tim is at his best when building and scaling consumer businesses with bright, diverse, and driven teammates.
He cut his initial teeth in the corporate world focusing on marketing and strategy - first at Cority and then at Bell Mobility - but later bootstrapped, grew, and sold the recruitment platform Vestiigo.com.
Inspired by the world of startups, he went on to work with a number of Silicon Valley firms - including Nextdoor and Tilt - with a focus on international growth and expansion.
Tim is a graduate of the University of Toronto's Munk School for Global Affairs, where he earned his undergraduate degree in International Relations and History. He received his Master's degree in Business from Grenoble École de Management in France.
Kartik Subramani
Kartik is a developer at heart, who has a passion for applying technology to solve problems for humans, equalled by his passion for mentoring and coaching engineering leaders.
He started his career out at Infusion, a software consultancy, where he played numerous roles, starting out as a Technical Support Engineer and progressing all the way to Principal Architect. He then moved to Rakuten Kobo, one of the world's leading e-Reading services, where he was responsible for defining and enacting Kobo's technology vision and strategy.
Outside of work, Kartik enjoys listening to Radiohead, building Lego sets, almost every sport ever invented, and the F# programming language.
---
Product
We're the team that makes sure what you see on the app works, and looks, great. We're responsible for owning projects from ideation to release, and working with other Product Managers to prioritize features, fixes and enhancements.
Charmaine
Jeremiah
Meraj
Omair
Lauren
---
Development
Our team works on all the technology driving our mobile apps and backend systems. We work closely with product managers and designers to enhance and build new features on our entire platform. We also write SQL queries that dig through huge data sets to arm our Insights team with the information they need.
Mike S
Ali
Derek
Jason
Jonathan
Ming
Nadeem
Paolo
Stephen
Valentin
Vic
Sheni
Darshana
---
Marketing
Content, social media, and communications lives here. Working with Creative and data, our team develops strategic and engaging content for in-app, email, and social platforms.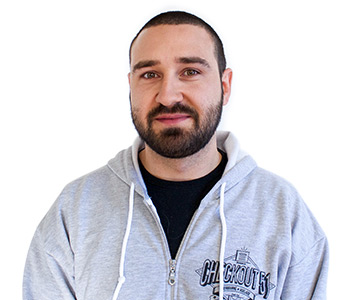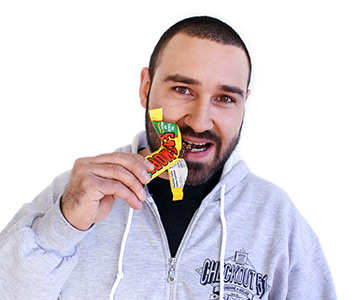 Alex
Mariane
Gabriela
Lauren
---
Customer Experience
We're a team of visual communicators and support specialists, responsible for Checkout 51's style and experience. We aim to inspire and inform consumers about what we do, and how the app works for them and make our members feel happy and supported.
Bryan
Jesse
Emma
Jana
Max
Jennifer
Nina
Iris
---
Sales
In partnership with clients, we're the front line of the offer list each week. We also work with marketing to develop special programs, and provide insight for member communication.
Lauren
Alyssa
Omri
Danielle
Melissa
Claire
---
Client Delivery
We are the team that brings offers to life! We work diligently with our clients and account teams to design the best possible campaign. We spare no effort to exceed brand objectives, track and optimize live offers and deliver superior value-added insights for our clients.
Zane
Andrew
Josh
Nicholas
Wayne
Julian
Ken
Danny
Catie
Chelsey
Claude
Tom
Jess
Robert
Gerard
Alice
Adrienne
Gina
Marc
---
Operations
We keep everything organized and running smoothly... like making sure our content goes live every week, receipts (millions of them) get processed, projects get managed, our accounting's in order, and that our work culture stays fun. Whew!
Emily
Alexis
Alex
Jen
Justin
Corey
Aamar
Haris
Nayyar
---
Thank you to our founders
Noah
Pema
Andrew
---